Antiques
As an epicenter of antiquing, our area offers an incredible number of options for satisfying your need for vintage items - furniture, clocks, glassware, books, paintings, statues, clothing, and more. Pick a town and plan your route using our
interactive map
. Have fun and may you discover many treasures that take you back in time!
Showing results for Bristol, PA

Search by town:

Search Business Name (4 characters minimum):


Cook & Gardener is an antique and vintage store for the collector and the enthusiast. Located on Route 202 next to the main entrance to Peddler's Village, the Store is an ever-changing collection of antiques and vintage furnishings, decor and art. We have collections of gardening tools, vintage majolica, trophies, fishing reels, antique copper, antique

Show more... furniture, and anything else that is, or at least in the spirit of being, vintage or antique. Our valuable antiques are some of the most sought collectibles. There are five rooms roughly defined as the garden room, the living room, the dining room and kitchen and the Garage where we keep rods, reels, tools and "mantiques." With input from our regular customers and with a love of the unique and unusual, we bring to the shop things we adore and hope you feel the same. Our vintage items are worth the visit! ...Show less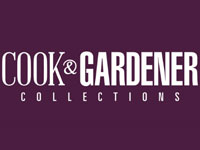 Jessy Lee's Antiques is a multi-dealer shop with an eclectic blend of antique and vintage items. We specialize in in antique jewelry, artwork, watches, coin operated machines, modern primitives, vintage clothing, and accessories.